Blue Meadows
Protect what we have, restore what we have lost
Our impact
---
0
Advanced mooring systems
0
No. of blue meadow sites
Our work
Protection, Regeneration & Restoration
Blue Meadows is a holistic approach to seagrass protection, regeneration and restoration at scale. The goal is to protect the seagrass we already have, and over the longer-term restore the seagrass we have lost.
Our locations
We are protecting and restoring seagrass all over
the Southwest.
From our protection and restoration sites to community outreach we are currently working in multiple areas across the Southwest of the UK. We are constantly looking to expand and find new locations where seagrass needs our help, especially as we develop techniques to restore seagrass at scale.
From Falmouth and Torbay to Studland and Poole, each of our protection and restorations sites is unique, so find out more on the button below.
Help us create Blue Meadows
If you'd like to find out more about seagrass, or our protection and restoration work, then we would love to hear from you. The essence of the Blue Meadows approach is one of co-operation to solve a critical problem and to grasp a wonderful opportunity.
Our partners
Main partners
Partners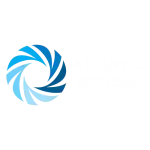 Scientific and Delivery partners